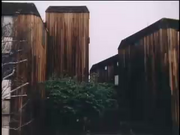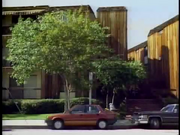 10 Barrington Court, New Brunswick, New Jersey[1] is the address of the Powells' (in season 1 Pembroke's) residence in Charles in Charge.
Pembroke residence
Edit
Powell residence
Edit
Behind the scenes
Edit
The house used for exterior shots was located across Universal Studios on a side street which was behind an egg farm that Carl Laemmle built as a source of income if the studio failed. It was torn down recently along with other structures in the area to give way for a new subway station.[2]
This house also appeared in the season 4 episode "KITTnap" of the television series Knight Rider.[2]
References
Edit